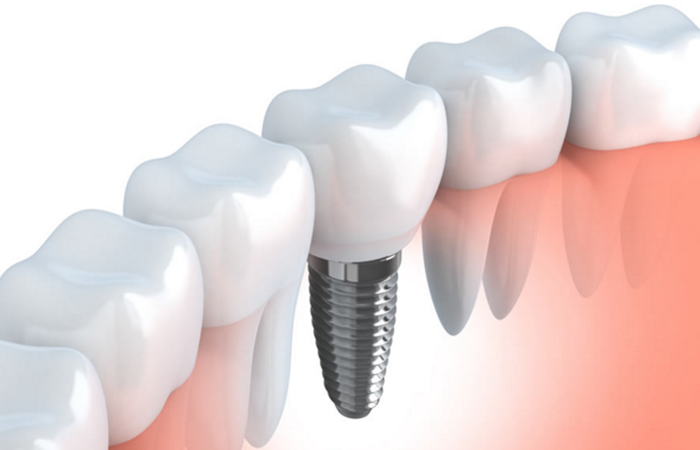 Dental implants are the ideal solution for patients who wish to permanently substitute one or more teeth. With implants, you can eat, talk and laugh with confidence knowing your teeth are perfectly even.
Get ready for natural-looking teeth and the attractive, confident smile that comes with them.
A dental implant is essentially a small screw fit into the bone to anchor crowns, bridges or prosthetics.
The location of the implant, the supported prosthesis and the present condition of the patient's bone all play a part in determining how long treatment will last.
With wait times shorter than ever, the fitting of a new implant and tooth can be done in just one day, in a single appointment.
Our Surgery and Implantology team will review your needs and propose the most appropriate treatment.