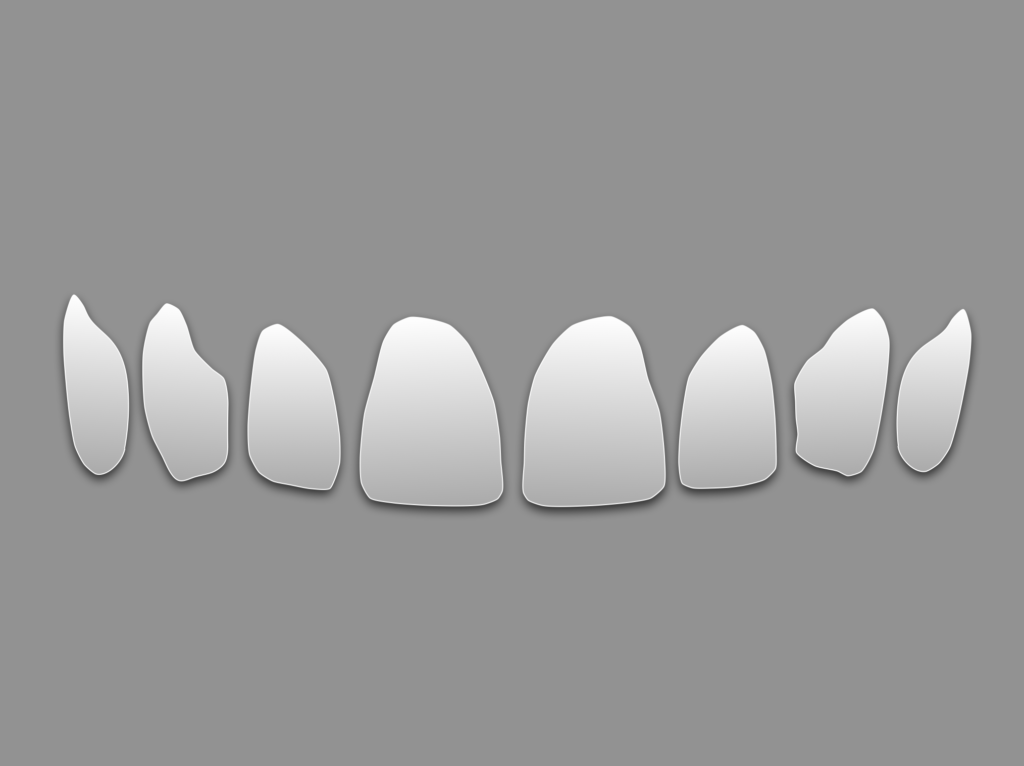 Our porcelain veneers, ready in just one visit, are the greatest advance to hit Cosmetic Dentistry in recent years.
These ultra-thin porcelain shells, 1/10th of one millimetre, adhere directly to the surface of the tooth.
Veneers give patients the ability to fine-tune the colour, shape and position of their teeth and create truly stunning smiles.
Unlike traditional veneers, these ultra-thin laminates don't require anaesthesia or preliminary etching of the tooth surface.
Porcelain veneers are painless and the treatment is totally reversible.
We redesign your new smile from the very first visit. After impressions your teeth are made and sent to a lab, your porcelain veneers —and brand-new shining smile— are ready in just weeks.
Today, the smile you've always wanted is safe, painless and perfect.